Hercules And Xena: Where Are They Now?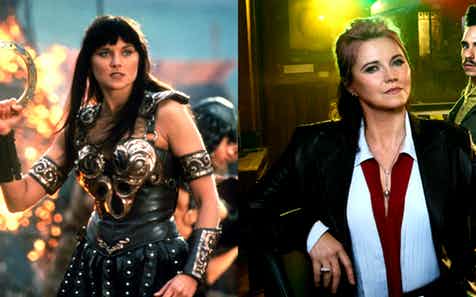 Hercules: The Legendary Journeys is a show that defied expectations. The series took a mythological character, seen in many films, books and TV shows, and threw out the rulebook. There was no strict adherence to mythology. In fact, many different mythologies and religions were borrowed from during the course of the series. Instead of being a serious re-telling of the myths, there was a heavy amount of tongue-in-cheek humor. On paper, it shouldn't have worked. However, it did. It exceeded everyone's wildest dreams, going on to be a massive worldwide hit.
RELATED: The Flash TV Show (1990): Where Are They Now?
Spinning off from Hercules was Xena: Warrior Princess, which became more popular than its predecessor, and Young Hercules, starring a very young Ryan Gosling. The popularity of these series soared in the late-90s, giving way to spin-off books, video games, animated movies and annual conventions. The actors associated with the Hercules universe were huge stars to their devoted fans. But that was almost 20 years ago. Some of the actors went on to huge careers. Some of the stars were never able to recapture that magic. No matter what happened after the three series canceled, these actors are still legends to the fans. So, let's take a look at actors of the Hercules universe and see where they are now.
18. KEVIN SORBO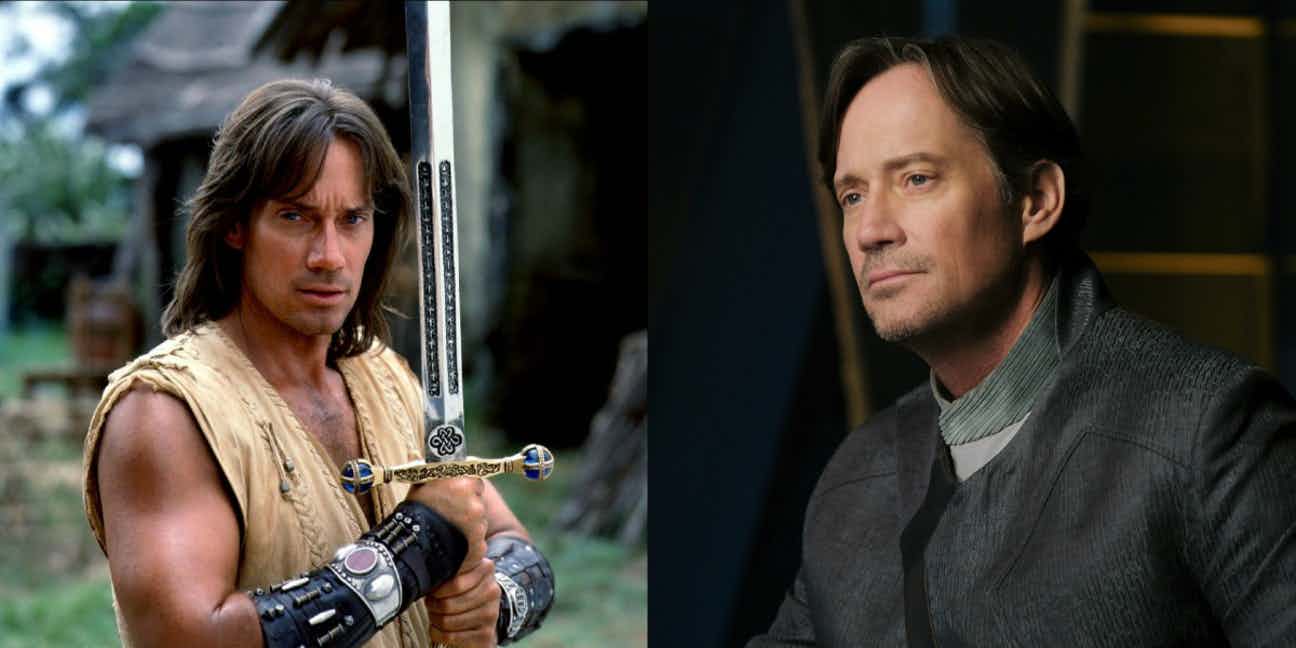 The man who started it all, Kevin Sorbo was the star of Hercules: The Legendary Journeys. Before starring in the massive worldwide phenomenon, Sorbo had only a couple other roles. However, everything changed when he signed on for a series of low-budget films based on the mythological hero, Hercules. Those films had a cult following that prompted the production company to make a series starring the actor.
After he retired from godliness, he went on to have a pretty great acting career. He immediately went on to star in the popular sci-fi series, Andromeda. Since 2005, Sorbo has kept busy, starring in tons of low-budget films. Lately, however, he can be seen in the CW series Supergirl.

17. LUCY LAWLESS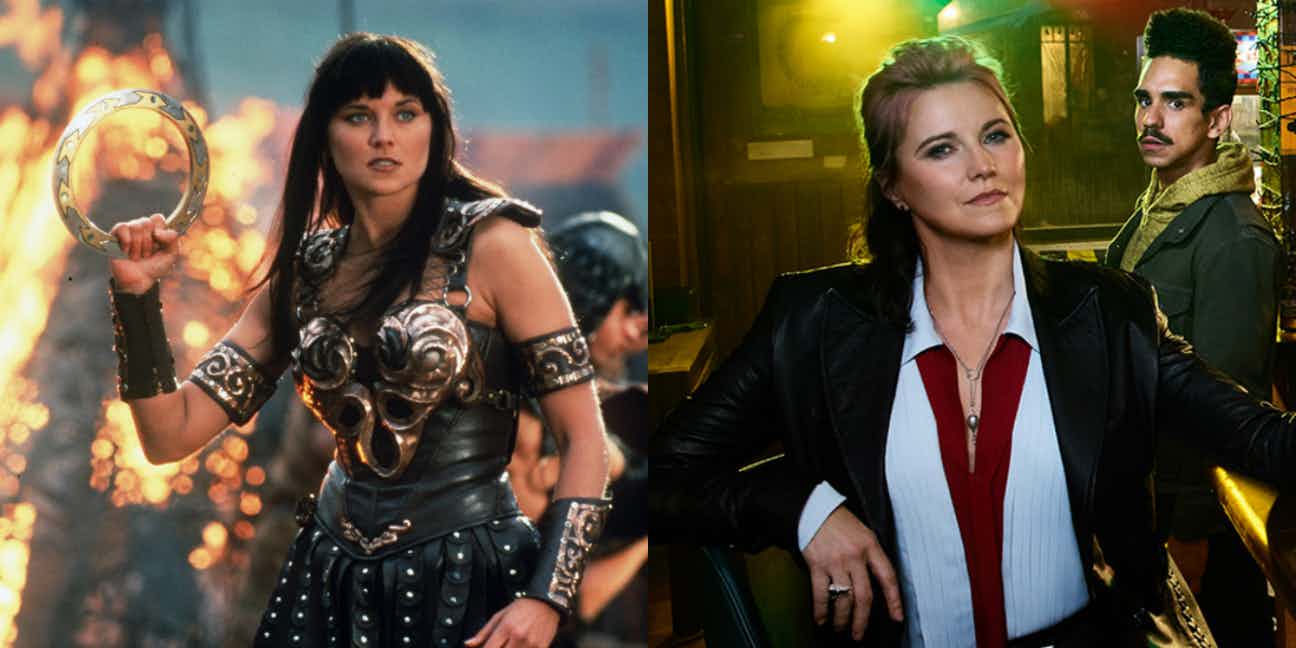 Way before Wonder Woman was the warrior princess that every little girl wanted to be, Xena was the go-to female badass with a sword. Lucy Lawless, aka Xena, got thrust into fame after appearing in a few episodes of Hercules: The Legendary Journeys, where she went from baddie to hero. From there, producers decided to spin her character off into a new series titled Xena: Warrior Princess. The rest is history. Xena has become an icon in fantasy/sci-fi.
Since her sad ending as Xena, Lawless has kept busy. She starred in numerous films and TV series. Most notably, she had a strong stint on the re-imagined Battlestar Galactica. She has also popped up in Parks and Rec, Spartacus, Agents of S.H.I.E.L.D. and most recently, in Ash vs. Evil Dead. Turn on your TV, and odds are, you'll see her around.

16. MICHAEL HURST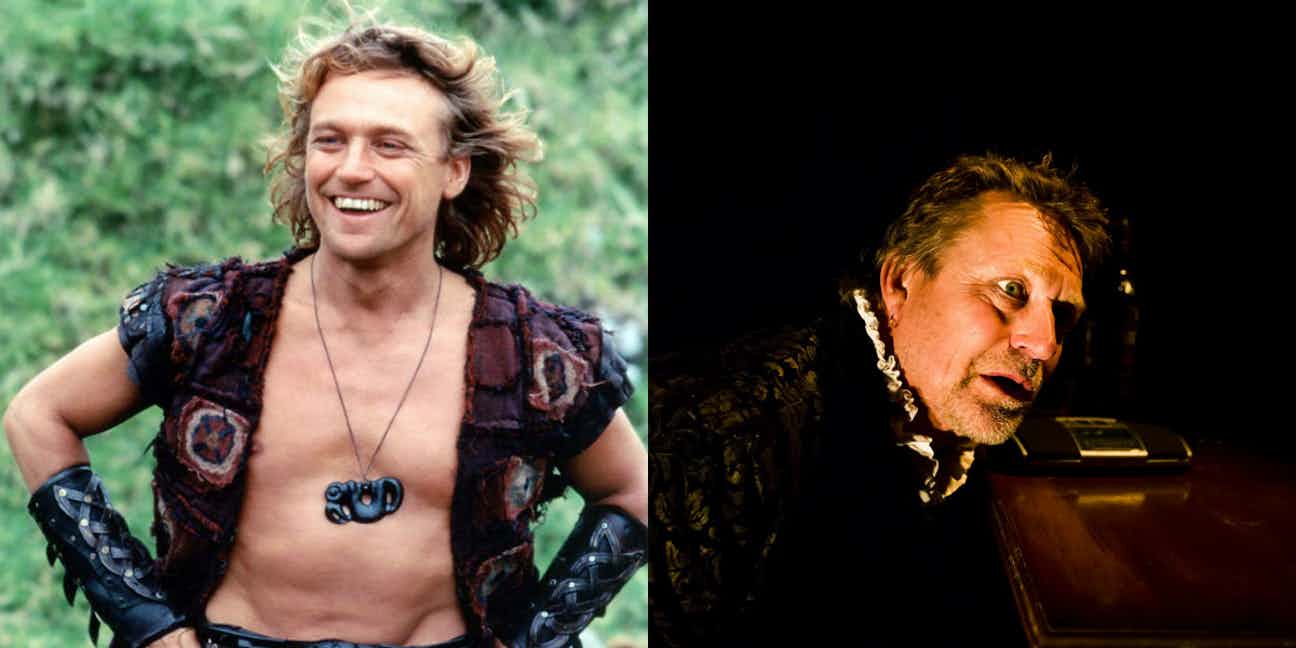 You may remember actor Michael Hurst as Hercules' right-hand man, Iolaus. Along with star Kevin Sorbo, Hurst was seen in just about every episode of the series. He even reprised his role in Hercules spin-off, Xena: Warrior Princess. Much like most of the cast, Hurst hails from New Zealand, where he got his start in TV and film. He never broke out worldwide until his role in Hercules.
After Hurst was done walking around shirtless on TV, he kept on acting. He had a few starring roles, but could be found guest-starring in a variety of TV shows, including Power Rangers: Ninja Storm and Legend of the Seeker. However, acting isn't his passion at this moment. Hurst has spent most of his post-Hercules time directing. He has directed numerous episodes of Legend of the Seeker, Spartacus, and even Ash vs. Evil Dead.

15. RENEE O'CONNOR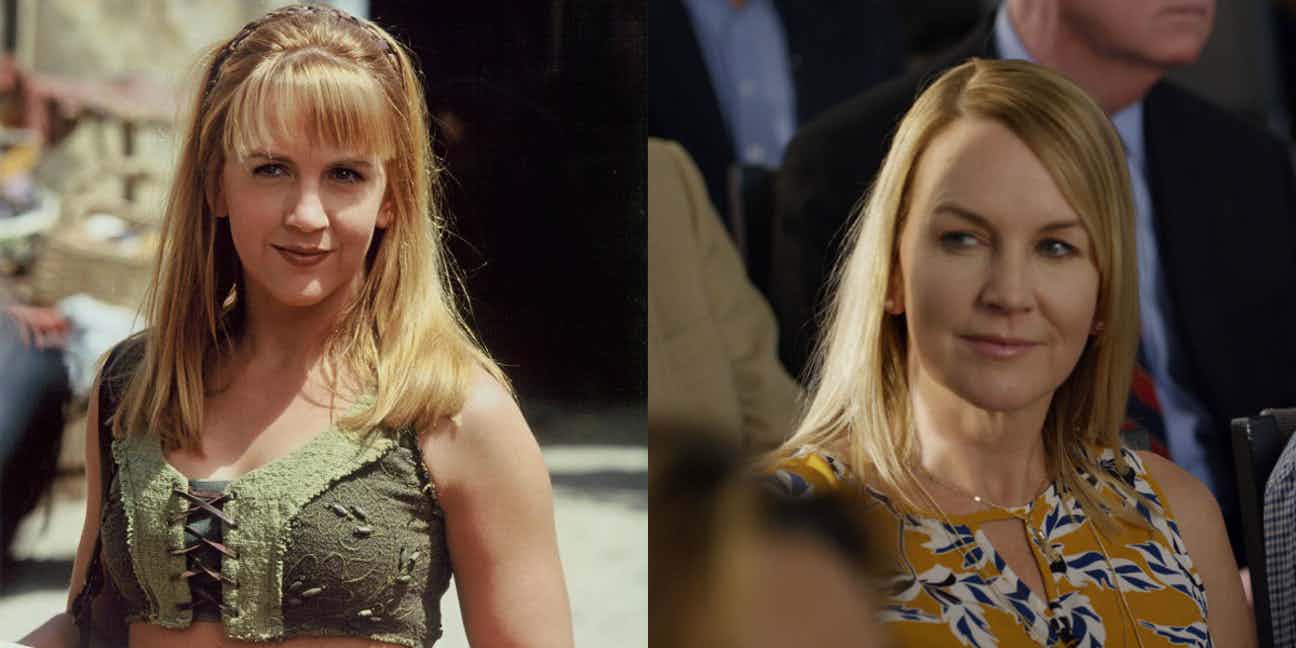 Renee O'Connor had a very interesting road to co-starring in Xena: Warrior Princess. After starring in a variety of commercials and minor TV roles, O'Connor was cast as Deianeira in one of the early Hercules TV movies. After another actress turned down the role of Gabrielle on Xena, producers called up O'Connor, who accepted the role. So, she's one of the few actors that have played double roles in the Hercules universe.
Unfortunately for O'Connor, she was never able to reach the same popularity she did as Gabrielle, when Xena was eventually canceled. She starred in several movies and a couple TV shows throughout the years. Most recently, she has starred in a religious film titled A Question of Faith.

14. TED RAIMI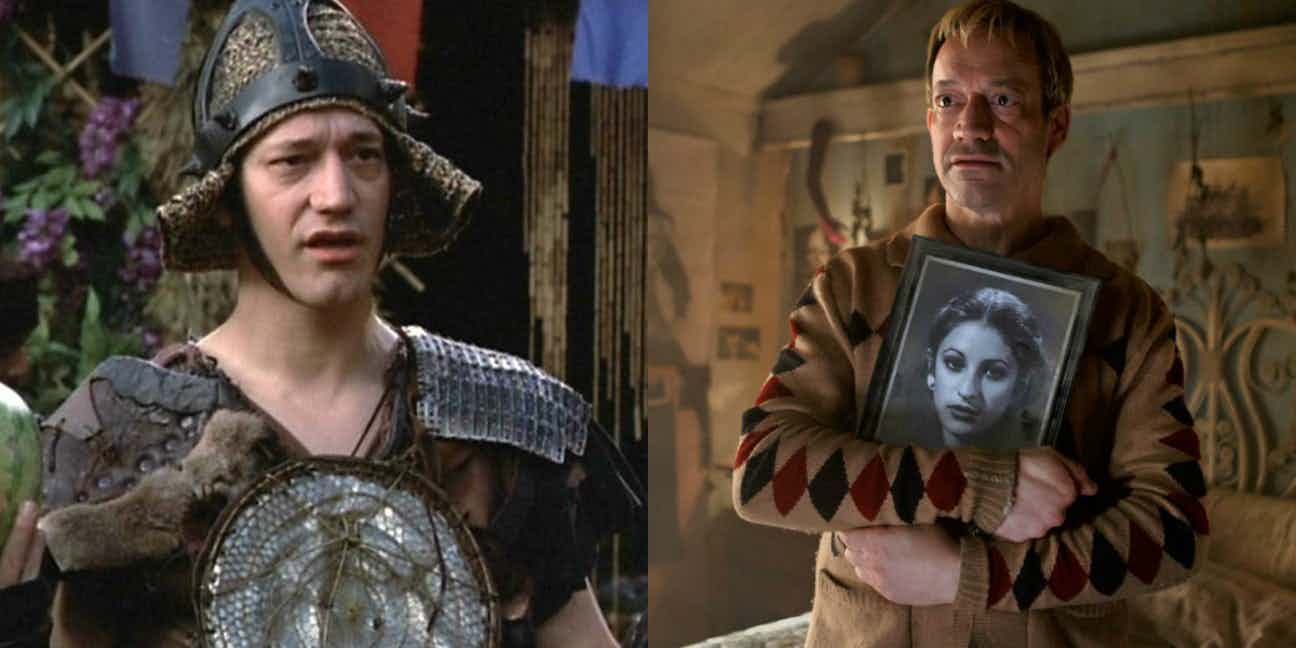 Ted Raimi is that actor that you see in all of Sam Raimi's projects. Since Sam Raimi was one of the masterminds behind Hercules, Xena, and Young Hercules, you could definitely expect to see Ted pop up. And he definitely popped up in both series. His character, Joxer, was featured in dozens of Xena episodes, and even several Hercules episodes.
Since Xena: Warrior Princess, Ted Raimi has shown up in every Sam Raimi project. CBR readers definitely will remember him as J. Jonah Jameson's lackey, Ted Hoffman, in all three of Raimi's Spider-Man films. He's also shown up in the films Drag Me to Hell and Oz the Great and Powerful, as well as TV shows Supernatural and Ash vs. Evil Dead.

13. RYAN GOSLING
You may have already heard of Ryan Gosling. He's probably one of the biggest stars in all of Hollywood. But did you know that Mr. Gosling also was the star of Young Hercules? After his brush with fame as a member of the Mickey Mouse Club, Gosling was seen in several popular TV series as a guest star. However, his big break, at the time, came when he was hired to star in the spin-off of Hercules: The Legendary Journeys.
Do we even need to remind you what Gosling has been up to recently? He has two Academy Award and Golden Globe nominations, winning one Globe for his role in La La Land. Let's be real, you know all his roles after Young Hercules, but in case you've been living under a rock, Gosling will next be seen in Blade Runner 2049.

12. BRUCE CAMPBELL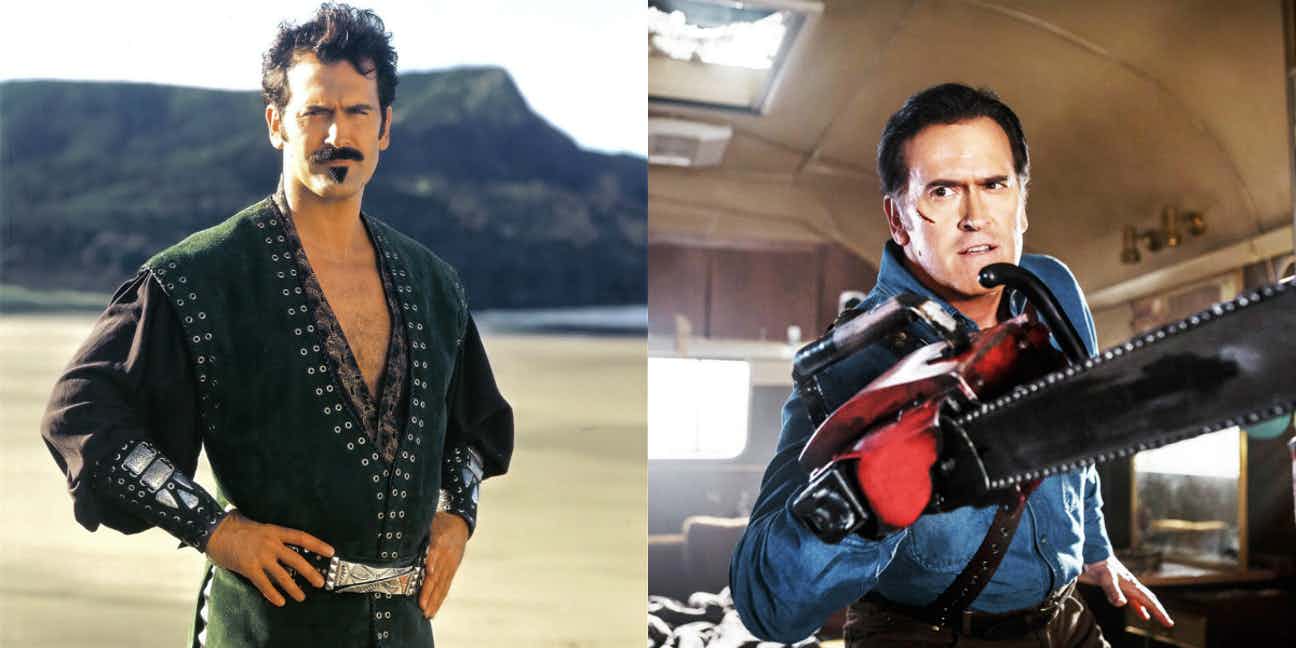 Bruce Campbell is a legend. If you are a fan of sci-fi, horror or fantasy, at some point, you have loved a TV series or film starring Bruce Campbell. Perhaps, the thing he was best known for before taking the role of Autolycus in Hercules was in the Evil Dead Trilogy. His portrayal of Ash is absolutely iconic. However, that's not to undersell his role in the Hercules universe. As Autolycus, he appeared in almost 20 episodes of Hercules and Xena, respectively, and even directed his fair share, as well.
Since his appearances in Hercules, it should be no surprise that Campbell has had a pretty illustrious acting career. He appeared in basically every Sam Raimi project, including hilarious cameos in all three Spider-Man films. Most recently, to every fan's delight, he has reprised his role as Ash in Ash vs. Evil Dead.

11. DEAN O'GORMAN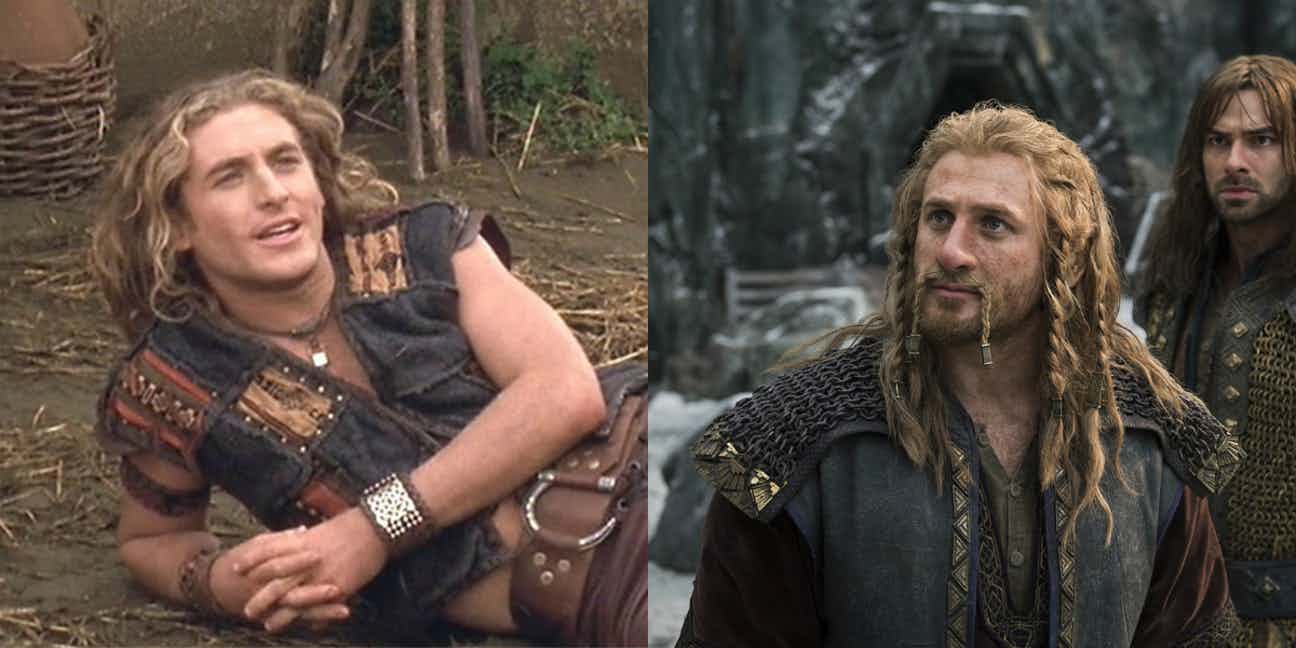 Like most of the young New Zealanders in the Hercules television universe, Dean O'Gorman wasn't a huge name before appearing in the TV series. As a relative unknown, his first major roles were as minor characters in one-off episodes of Hercules and Xena. His big break, however, came when he was cast as a young Iolaus in Young Hercules, starring opposite Ryan Gosling. That series didn't have the same massive fanbase that its big brother and big sister series did, but it did last multiple seasons.
Odds are, if you are a fan of fantasy films, you probably are a fan of Dean O'Gorman's recent work, and you might not even know it. The actor has been steadily acting since Young Hercules ended, but his biggest work to date is as Fili in the three Hobbit films. Of course, he looks almost unrecognizable under all that makeup.

10. TIMOTHY OMUDSON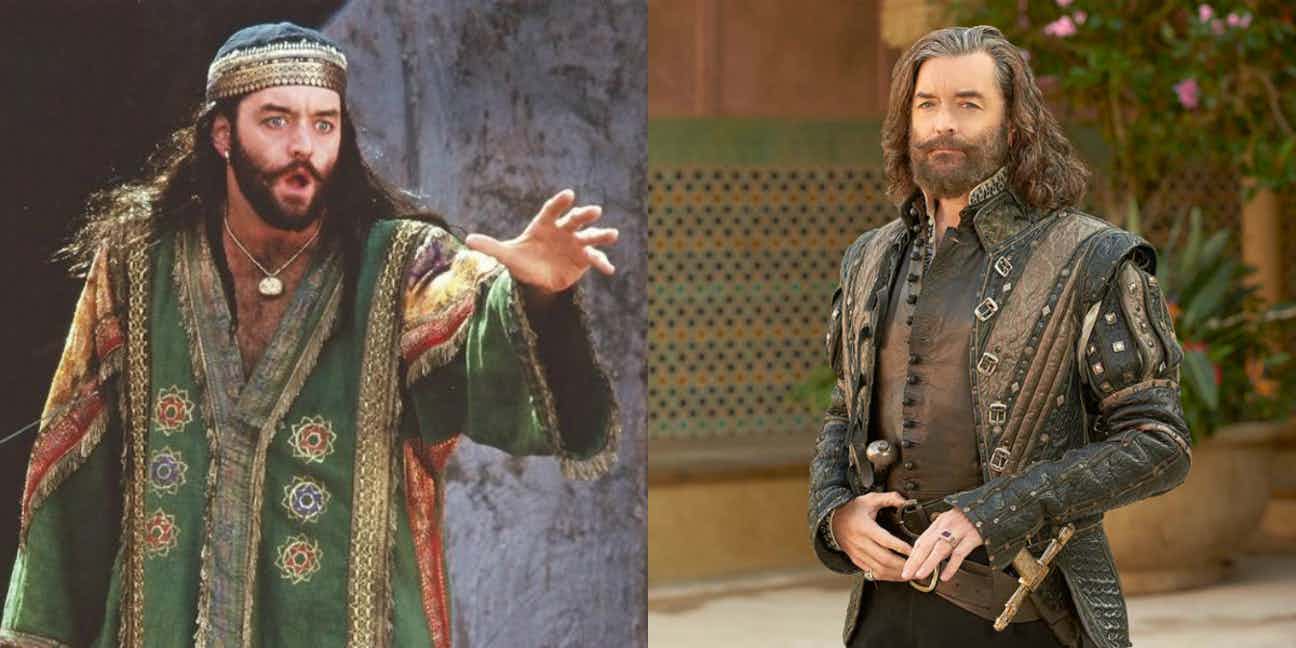 Timothy Omundson has always been one of TV's best character actors. To many people, he's "that one guy, in that one series." That is to say, he has never been the star, but you always remember him. Before landing in the Hercules universe, Omundson had appeared in many amazing TV series, including Seinfeld, Married…with Children, Fraser, and even the underrated SeaQuest DSV. However, in his brief stint in Xena: Warrior Princess, fans came to know him as Eli, an illusionist-turned-pseudo-Jesus.
After Xena, Omundson did what he does best. He continued to guest star in just about every major TV show out there. He is maybe best known for his turn as curmudgeon Detective Lassiter on the show Psych. Recently, he also had a starring role as King Richard in the short-lived musical series Galavant.

9. ROBERT TREBOR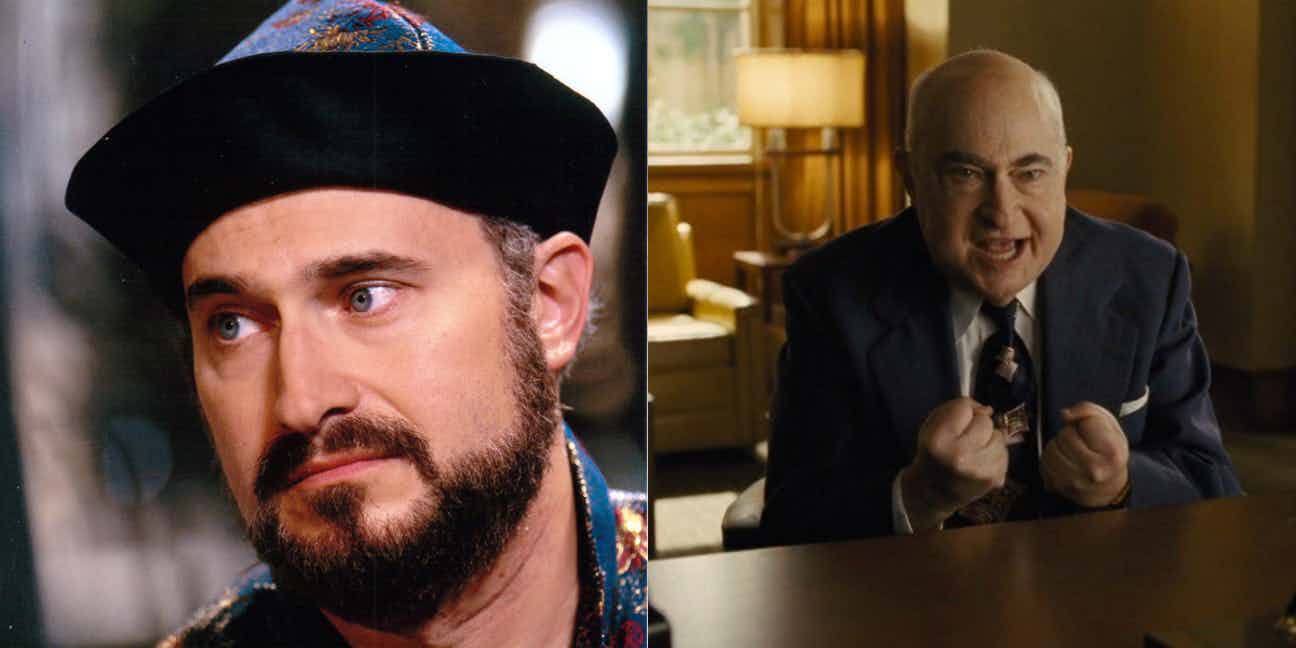 Robert Trebor got his acting start in the early-80s, where he landed roles in multiple TV series and movies. He even starred in the Jean-Claude Van Damme action "masterpiece" Universal Soldier. Then he landed in the role of Salmoneus in Hercules: The Legendary Journeys, where he appeared in almost two dozen episodes. Trebor reprised this role in multiple episodes of Xena: Warrior Princess, as well.
After his stint in the world of Hercules, Trebor had a few smaller roles, appearing in Jiminy Glick in Lalawood and a brief, uncredited role in The Devil's Rejects. Most recently, he had a small role in the Coen Brothers film, Hail Caesar!, where he played a producer. Fun fact – Robert Trebor's stage name is a palindrome! That should impress your friends at your next Xena and Hercules gathering.

8. JODIE RIMMER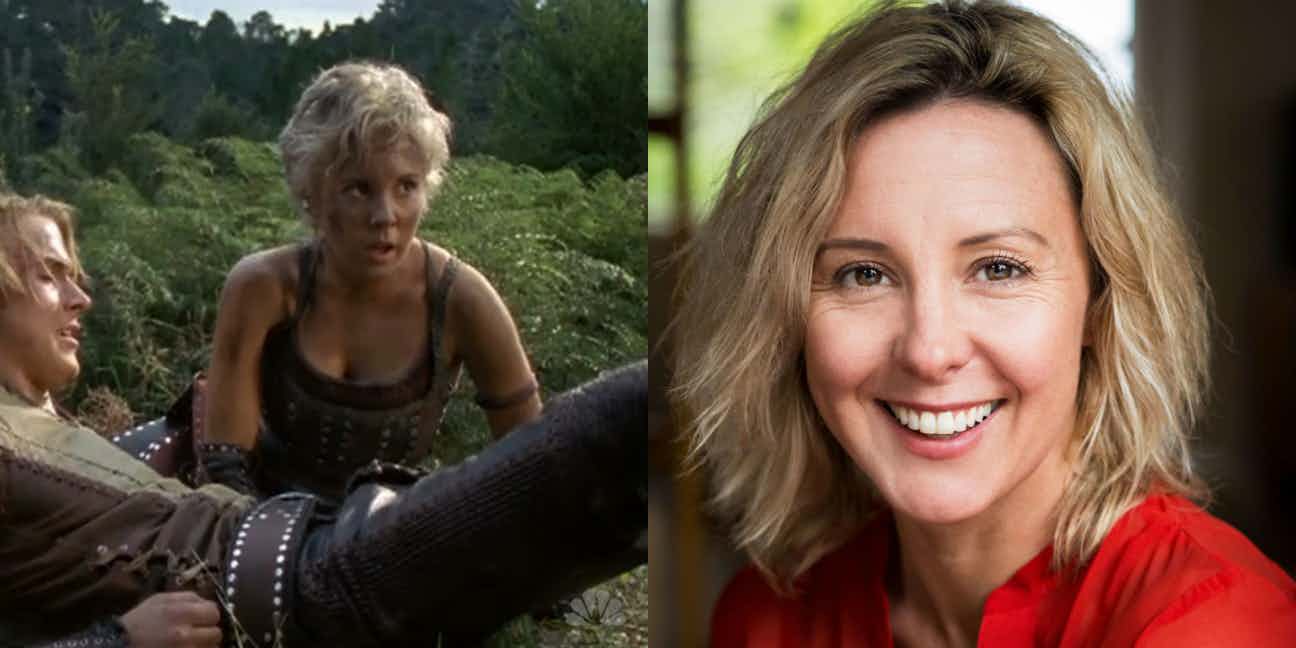 Jodie Rimmer is another New Zealand actress who found herself playing different roles in the Hercules universe. She has appeared in couple episodes of Xena: Warrior Princess and Hercules: The Legendary Journeys, in completely different roles. She's most remembered, however, as Lilith in Young Hercules, where she had a recurring role, appearing in over two dozen episodes.
Since her role in Young Hercules, Rimmer has appeared in a couple relatively big films. She had minor roles in both Turbo Kid and Deathgasm, both being cult favorite films. Since then, she has gone back to starring in New Zealand features and series. She had a starring role in the local TV series Filthy Rich.

7. HUDSON LEICK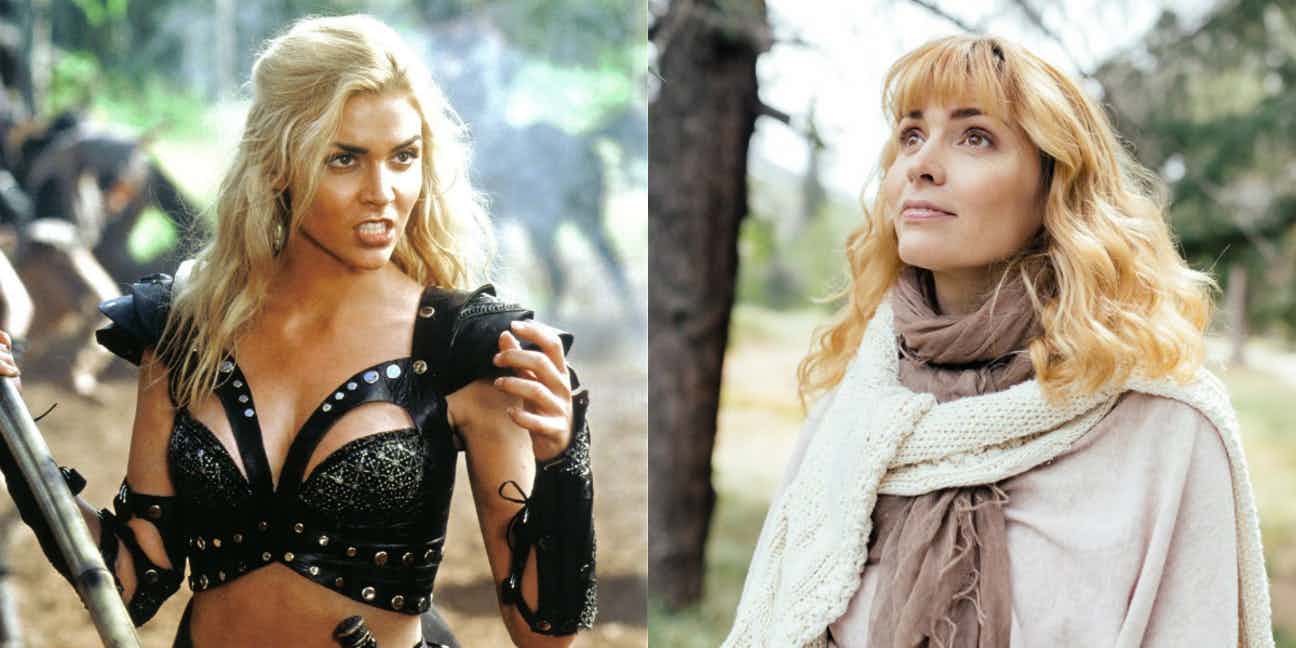 Other than having the coolest name ever, Hudson Leick is one of the rare Americans in the Hercules universe. Before appearing in a recurring role in Xena: Warrior Princess, she actually had a role in one of the biggest TV shows of the '90s, Melrose Place. However, many remember her as Callisto, the assassin who hates Xena and Hercules.
Since her role as Callisto, Leick has diversified a little bit. Continuing her acting career, the actress has been seen as a guest star in many major 2000s TV series, like CSI and Nip/Tuck. However, she's also an accomplished Yoga Instructor, having been a teacher for over 15 years.

6. GINA TORRES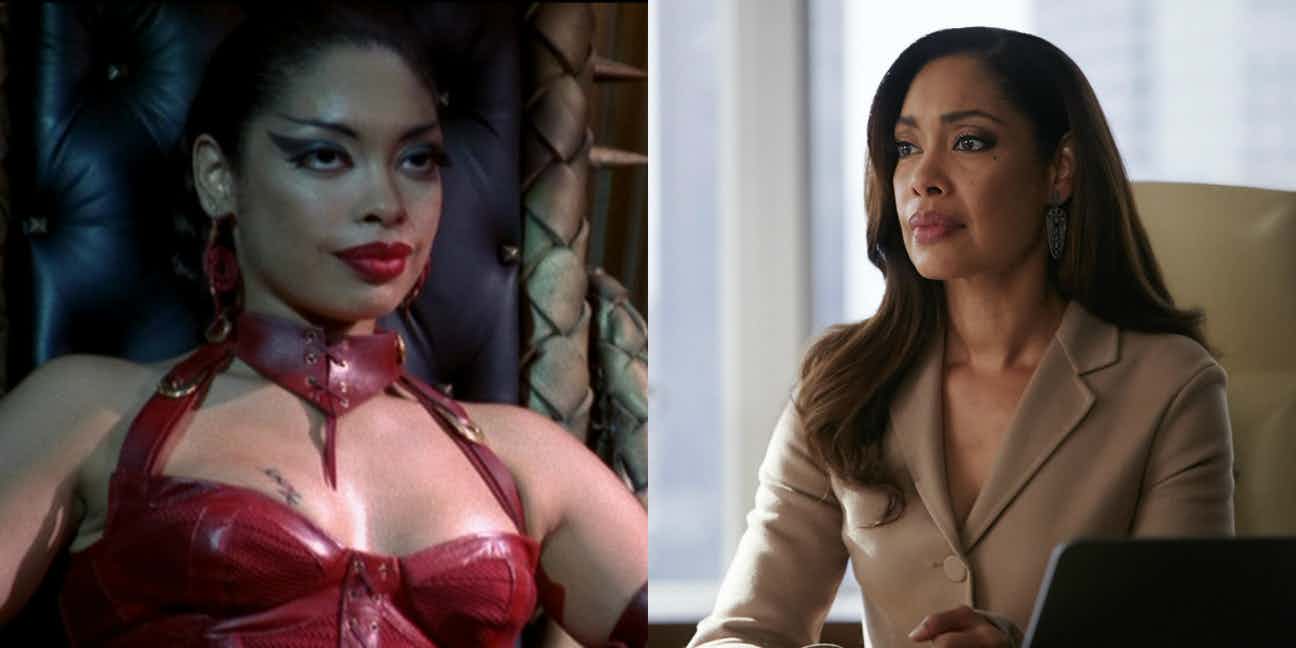 Gina Torres is an actress that many Sci-Fi/Fantasy fans know from her more recent appearances, but probably don't remember her role in the Hercules universe. Before playing the wicked and beautiful Nebula in Hercules: The Legendary Journeys, Torres was primarily known as a Soap actress. However that all changed when she got hired to do Xena: Warrior Princess, and then Hercules. As Nebula, she caught the eye of many fans, some of whom were Hollywood executives.
Immediately following her appearances in Hercules, Torres was hired to star in Cleopatra 2525, which gave audiences their first big taste of the actress. Then it was her later role as Zoë Washburne in Firefly that really put her on the map. Since then, she has appeared in numerous major TV shows and movies. Most recently, she can be seen in a major role in the long-running TV series, Suits.

5. JOEL TOBECK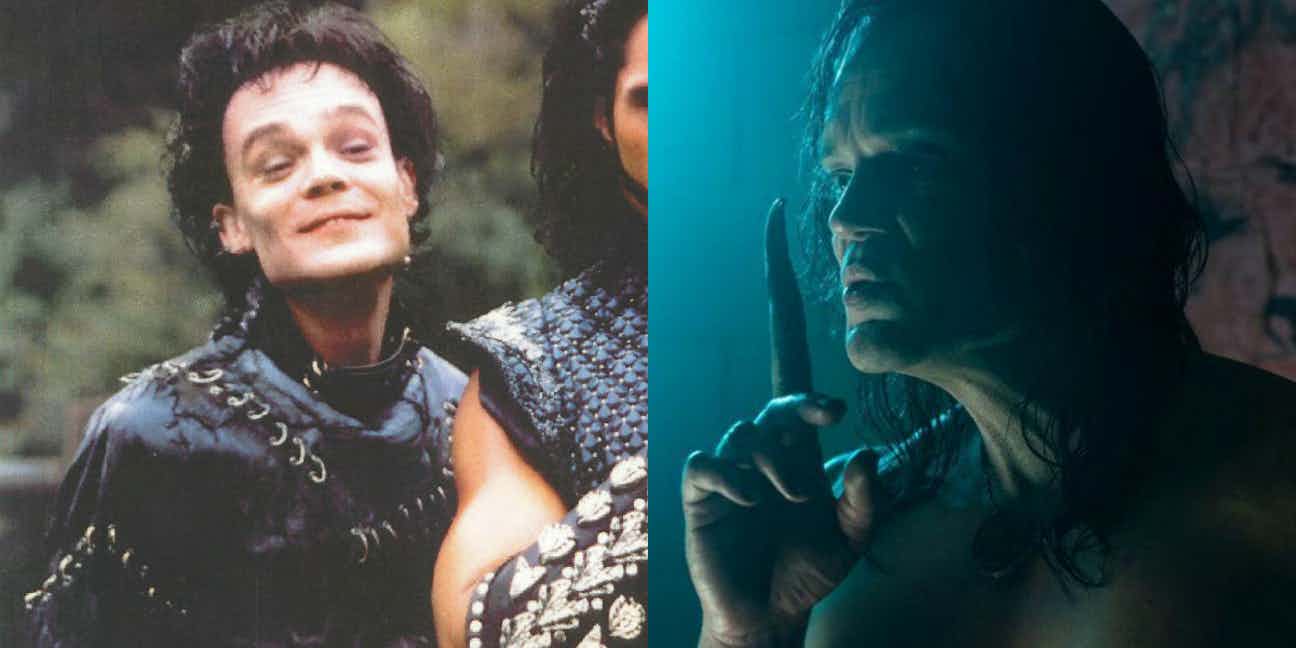 Joel Tobeck is one of the few actors to have roles in all three of the Hercules TV series. His role as Strife/Diemos carried over through Hercules: The Legendary Journeys, Xena: Warrior Princess, and even Young Hercules. In all, Tobeck appeared in over 20 episodes.
After Hercules, Tobeck has enjoyed a very busy acting schedule. He immediately joined other Hercules alum in the Cleopatra 2525 series. Tobeck has also been a major voice actor in various seasons of Power Rangers. Most recently, Tobeck has appeared in a major role in the second season of Sons of Anarchy and Ash vs. Evil Dead. It's not surprising, based on his role in Hercules, that Tobeck has been a villain character in most things.

4. KEVIN SMITH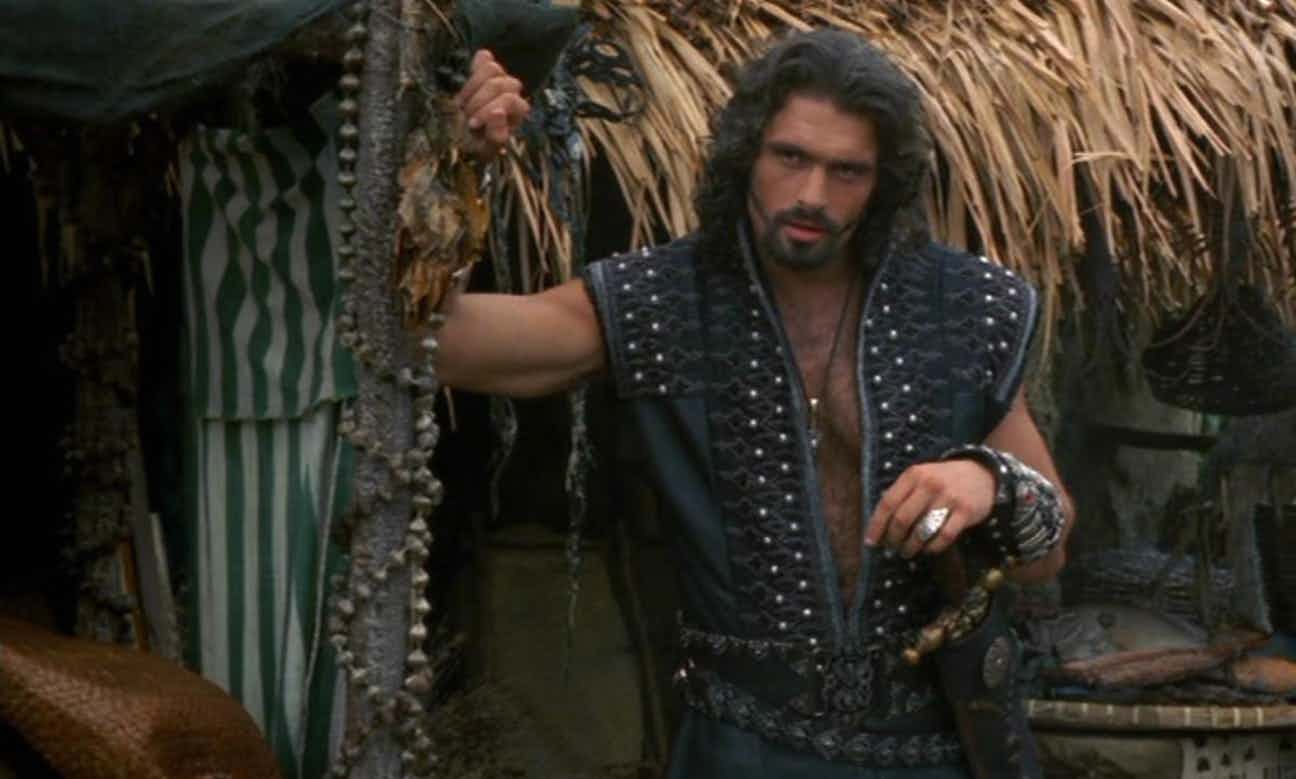 Kevin Smith was an actor, hailing from New Zealand, who played one of the more memorable characters in the Hercules universe. As Ares, the god of war, Smith appeared in all three of the Hercules series. With his very distinctive facial hair choices, and charisma, Smith became a standout on these massive television series. Sadly, he was never able to see exactly how far that fame would carry him.
After ending his run on Xena and Hercules, Smith was poised to break out opposite Bruce Willis in the big-budget film, Tears of the Sun. However, while in China completing work on a film, he suffered a fall which took his life. Unfortunately, we'll never know what could have been in the life of Kevin Smith.

3. MEG FOSTER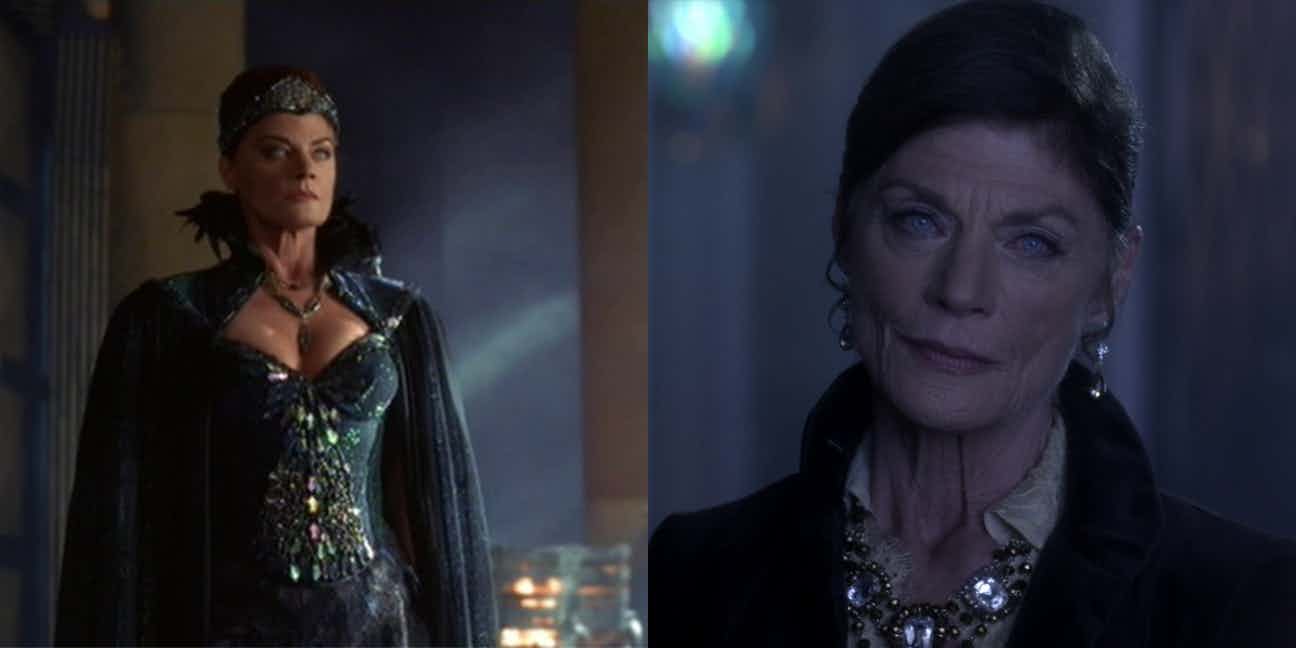 Meg Foster is one of the rare entries on this list that had a robust career well before her role in the world of Hercules. Appearing in cult-classic films like They Live and Masters of the Universe, Meg Foster made a name for herself as a villain. So, it wasn't a surprise that Foster would appear in Xena: Warrior Princess and Hercules: The Legendary Journeys as Hera.
Since her brief acting stop in Hercules, Foster has continued working well into her late-60s. She has appeared in numerous films like The Lords of Salem, and as a voice in Teen Titans: The Judas Contract. Foster even has had short roles in Pretty Little Liars and the recent Twin Peaks revival. So, you're bound to see those blue eyes on a TV screen sometime.

2. KARL URBAN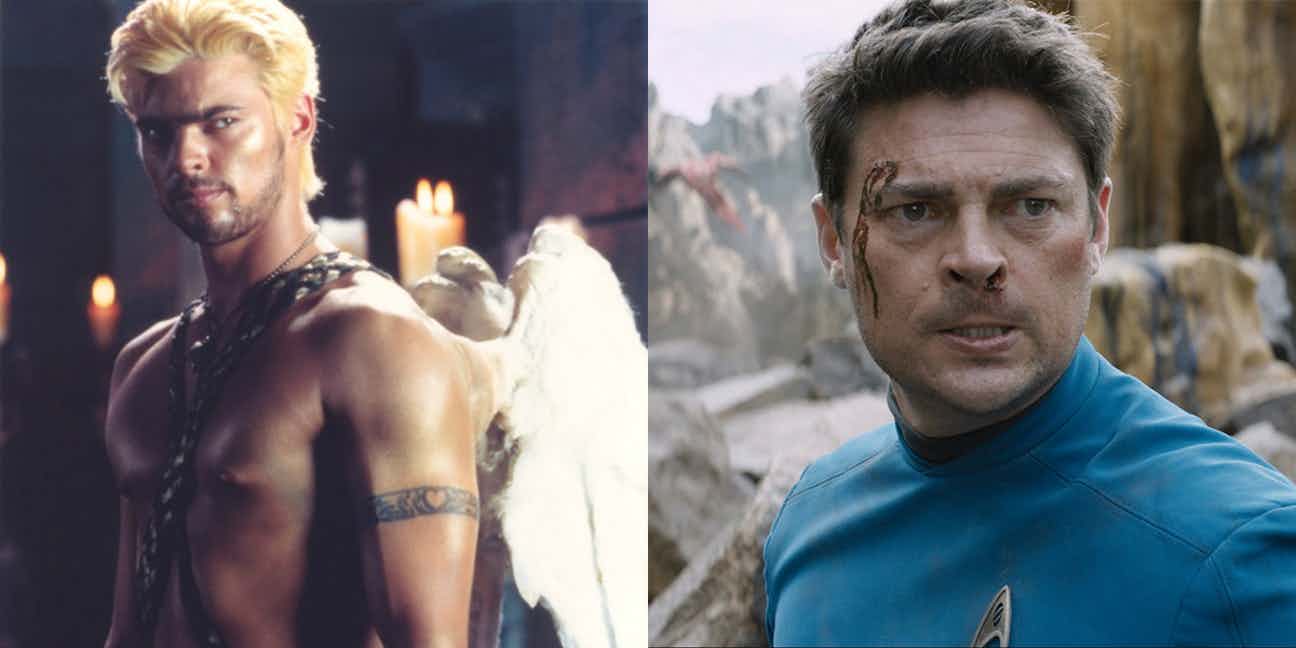 In the mid-to-late-90s, Karl Urban was all over Hercules: The Legendary Journeys and Xena: Warrior Princess. He was a versatile actor, portraying Cupid, Mael, Julius Caesar, and Kor, all at different times throughout the years. In all, the actor appeared in about a dozen different episodes.
Shortly after Xena was canceled, Urban launched his film career. Since the early 2000s, Urban has shown up in numerous major films, including the Lord of the Rings trilogy, The Bourne Supremacy, Dredd, and of course, Star Trek. His roles in Dredd and the Star Trek series have made him geek royalty. Urban isn't stopping anytime soon, either. Later this year, he'll appear as Skurge in Thor: Ragnarok, and rumors exist that he might pick up his Dredd role again for the upcoming TV series.

1. SAM RAIMI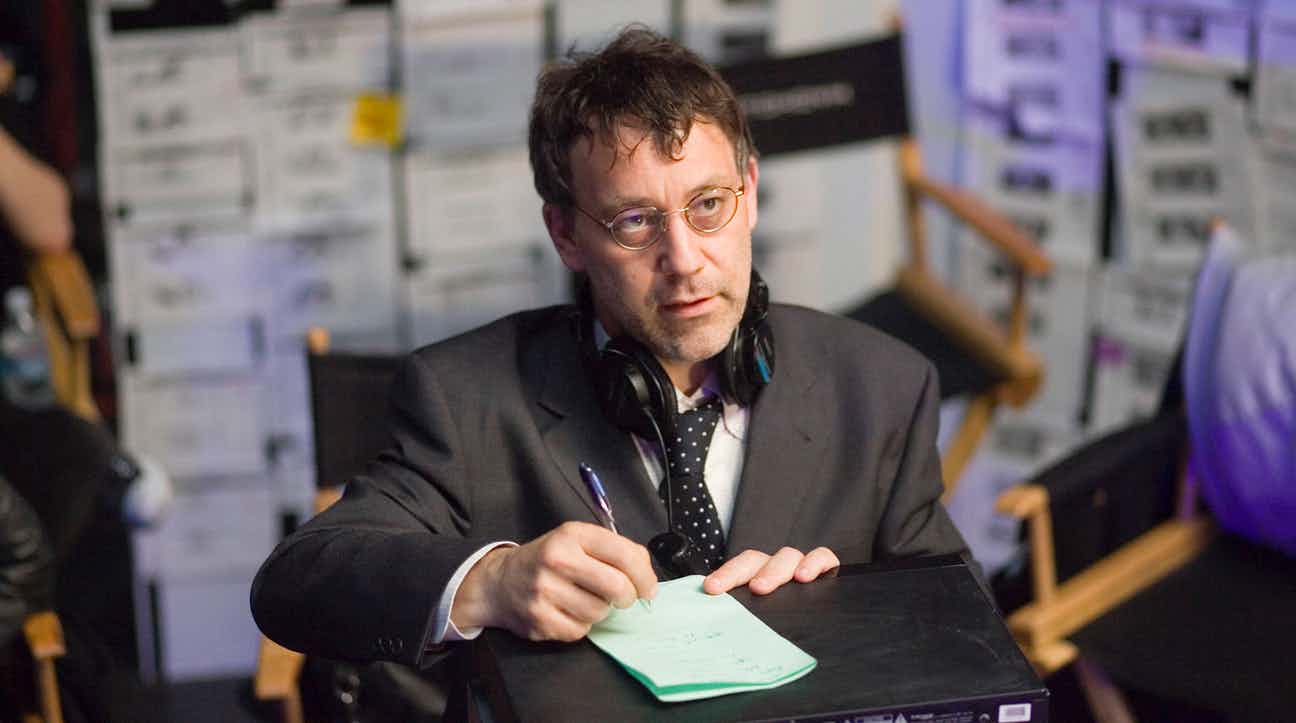 Sam Raimi actually never appeared in front of the camera in any of the Hercules series. But make no mistake, his fingerprints are all over these shows. As a producer, Raimi is a big reason why Hercules, Xena and Ryan Gosling are even recognizable names. The writer/director/producer is a mastermind that helped shape these series into the beloved properties they are today.
Of course, after Hercules and Xena, Raimi went on to become a truly massive director, thanks to Mr. Peter Parker, aka Spider-Man. After directing the first three Spider-Man films, Raimi has become one of the biggest directors working today. Other than directing, Raimi has still been an active producer. His hands have meddled with TV, spearheading both Spartacus and Ash vs. Evil Dead, and he's also produced the major feature film blockbuster Don't Breathe.
Were you a fan of Hercules and Xena back in the day? Share your fondest memories of the series and their stars in the comments!