News Prince of Tennis: Seigaku vs Higa Musical Revealed With Cast in Costume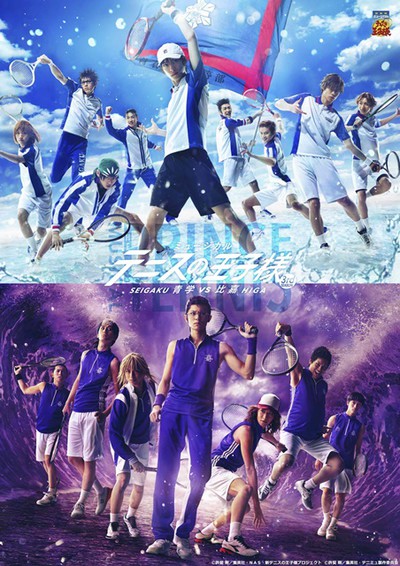 Performances to run from December through February
The official website for The Prince of Tennis stage musical series announced on Monday that the next musical, Seigaku vs Higa, will tour with six stops: Tokyo from December 21-24, Osaka from December 28 to January 7, Fukuoka from Januay 13-14, Aichi from January 19-21, Miyagi from January 27-28, and Tokyo again from February 8-18.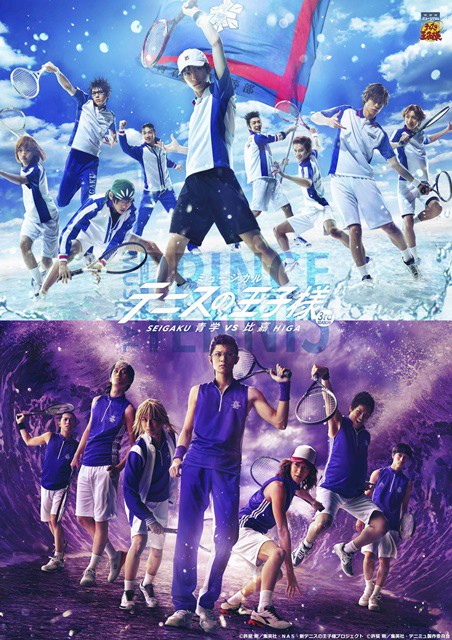 The staff opened a website revealing the key visual above, as well as images of the cast in costume:
Seigaku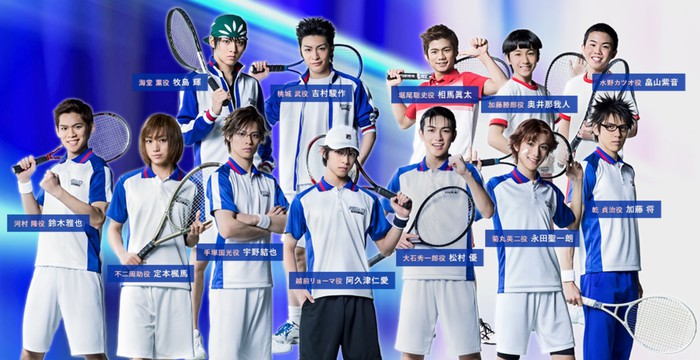 Nichika Akutsu as Ryoma Echizen Yūya Uno as Kunimitsu Tezuka Yū Matsumura as Shūichirō Ōishi Fūma Sadamoto as Shusuke Fuji Seiichirō Nagata as Eiji Kikumaru Shō Katō as Sadaharu Inui Masaya Suzuki as Takashi Kawamura Shunsaku Yoshimura as Takeshi Momoshiro Hikaru Makishima as Kaoru Kaidō Shinta Sōma as Satoshi Horio Nagato Okui as Kachirō Katō Shion Hatakeyama as Katsuo Mizuno
Higa

Kento Mutō as Eishirō Kite Tsubasa Yoshizawa as Yūjirō Kai Naoya Iwaki as Rin Hirakoba Raita as Hiroshi Chinen Makoto Takata as Kei Tanishi Masashi Sonomura as Tomoya Shiranui Haruki Matsui as Kōichi Aragaki
Rikkai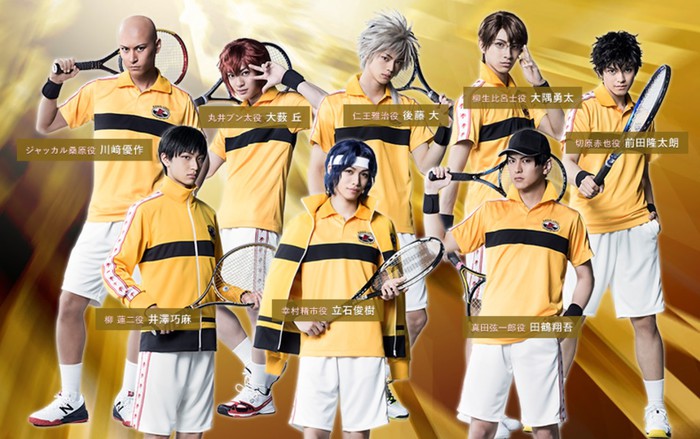 Toshiki Tateishi as Seiichi Yukimura Shōgo Tazuru as Genichirō Sanada Takuma Isawa as Renji Yanagi Dai Gotō as Masaharu Niō Yūta Ōsumi as Hiroshi Yagyū Taku Ōyabu as Bunta Marui Yūsaku Kawasaki as Jackel Kuwahara Ryūtarō Maeda as Akaya Kirihara
Seigaku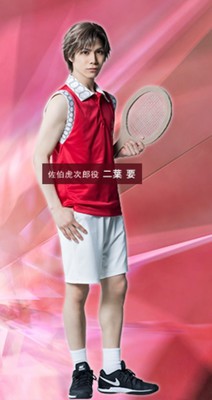 Kaname Futaba as Kojirō Saeki
The Prince of Tennis musicals based on Takeshi Konomi's manga are in their third season. The first season of musicals ran from 2003 to 2009 and the second season ran from 2011 to 2014.
The most recent stage play, Seigaku vs. Rikkai, is still touring. It began in Tokyo on July 14 and finished its last Fukuoka performance on Sunday. The play will return to Tokyo from September 22 to October 1 after having visited six cities.
Source: Animate Times