Another year, another bunch of good stories told. We covered a lot of them in our seasonal recommendations, but if you don't give a flying frell about seasonal anime, we have some sweeping anime recommendations that span all of 2017. Try to make some time in 2018 to go ahead and watch them, because if you don't, you are definitely missing out.
*Note – Like in our seasonal anime recommendations, we aren't counting second seasons or anything like that. Just completely new series. I mean, we can't recommend My Hero Academia enough, but if it got a second season, you kind of already have to assume it is at least somewhat good, right?
Miss Kobayashi's Dragon Maid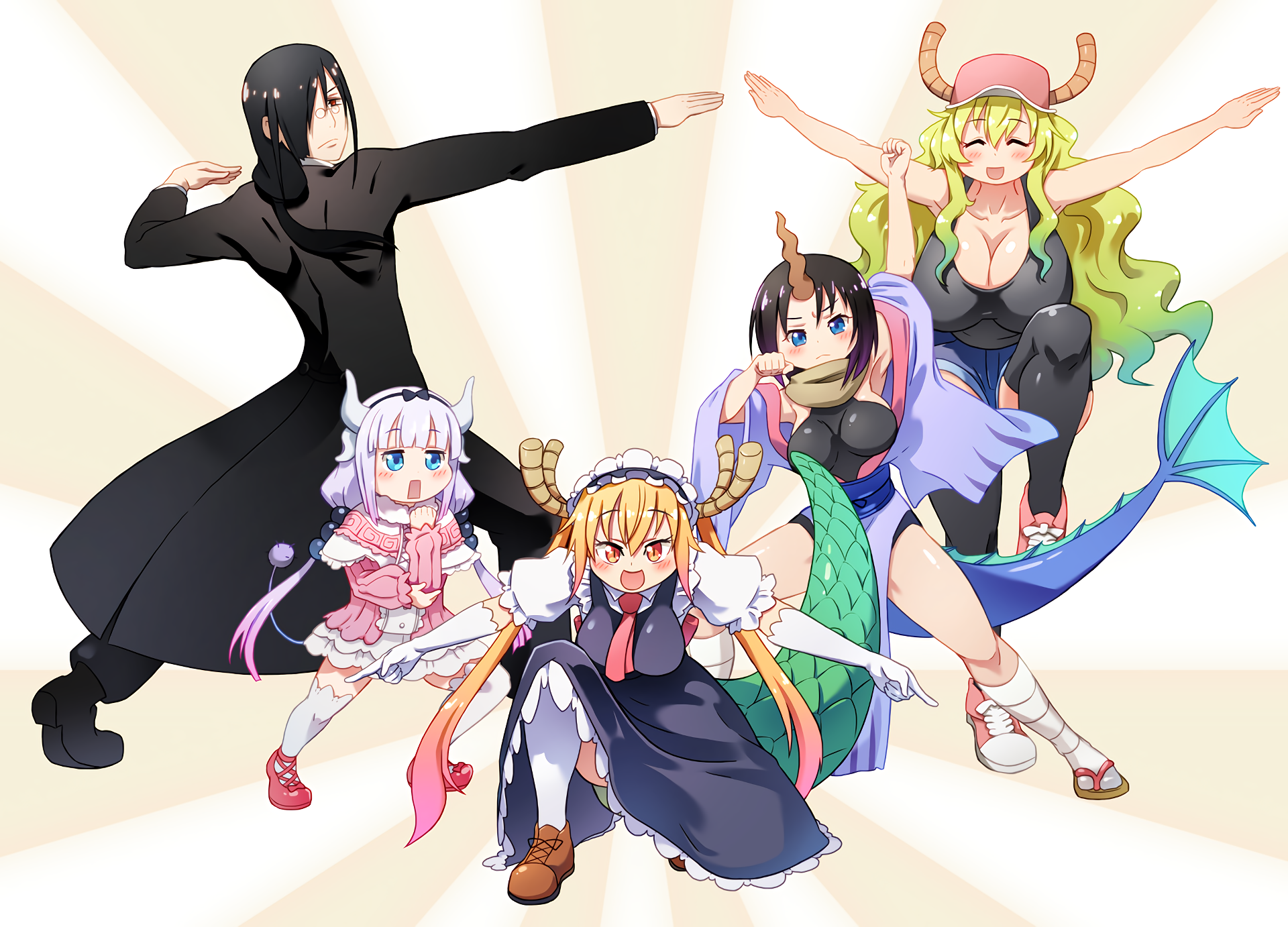 Kobayashi is a programmer and single office lady that lives alone. One morning, she opens the door to find a dragon named Tohru there. The dragon immediately turns into a busty maid and wants to repay her life debt to Kobayashi by cleaning, cooking, and doing other various things. Apparently, Kobayashi got drunk one night, wandering into the forest, and saved Tohru's life, so she accepts the agreement.
Why It Is Worth Watching? – How do you make an anime series that is wholly original when originality is dead? You take two random things and try to mush them together. In this series, those things are dragons and Victorian maids. Really though, it is the gags and the various dragon characters that make this worth watching, Kobayashi can also be pretty damn wise at times, too.
Made in Abyss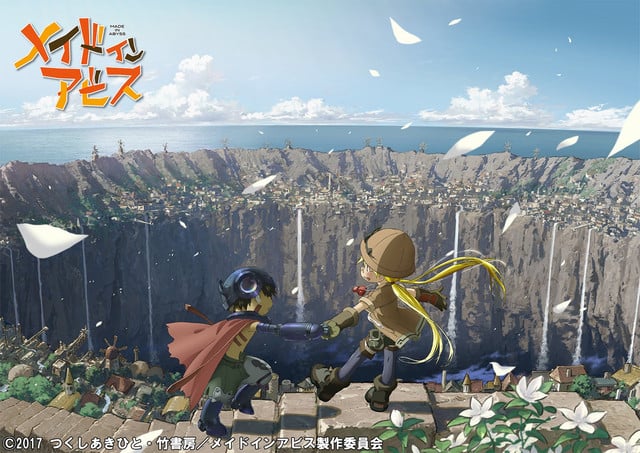 The Abyss is an enormous cave system and the only unexplored place in the world. No one knows how deep it goes, but generations of bold adventurers have descended into it. In the town at the edge of The Abyss, an orphan named Rico dreams of raiding, as her mother did before her. One day while exploring the murky depths, she meets a boy, who turns out to be a robot, kicking off the start of her epic adventure.
Why It Is Worth Watching? – This show, I think everyone has become so utterly enamoured with it because it didn't end up anywhere close to what we expected. The childish artwork made us think it was going to be an adventure show full of wonder. While there was wonder to be had in the world it presented, mostly you just got darkness. It ended up a dark story that was set off even more by the character designs. It was wonderfully genius and has made this show one of our very favorites.
Interviews With Monster Girls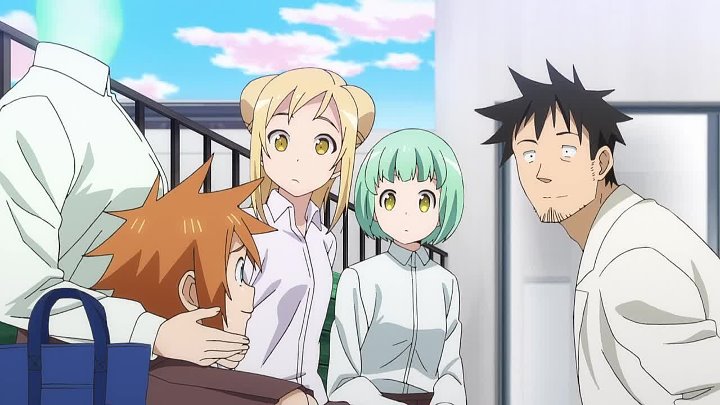 Demi-humans have slowly become an accepted part of human society, but the acceptance is not always completely there. Tetsuo Takahashi is a biology teacher with an interest in demi-humans and believes acceptance could be fostered by more knowledge. Unfortunately, he doesn't know any demi's to talk to. That is, until he finds three students at his school and a fellow teacher that is a demi-human.
Why It Is Worth Watching? – Monsters don't have to be scary (or sexy, in the case of Monster Musume). Instead they can be teen girls with teen problems that are accented by monster problems. However, as dramatic as this show could have been, mostly it is just a nice relaxed sort of comedy. Your male protagonist isn't some creepy pervert, none of the young girls are subject to fan service, and that is why this is a comedy that everyone can get behind.
Gabriel Dropout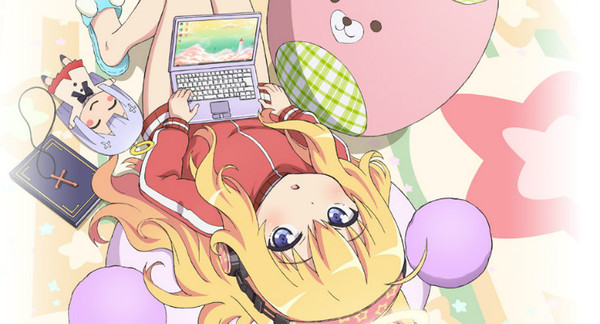 Gabriel was the top angel in her class, so Heaven had high hopes for her when she was sent to Earth. Unfortunately, she became a truant that spends her days playing online games all day.
Why It Is Worth Watching? – Vibrant and colorful, Gabriel Dropout is a nice visual treat for the eyes, but that's not why we like this show. We like it because it is legitimately funny. The plot sets it up to be a little generic, but while the characters can fall into that trap, it elevates itself up with jokes and gags that keep the show as bright as the visuals.
Tsuki ga Kirei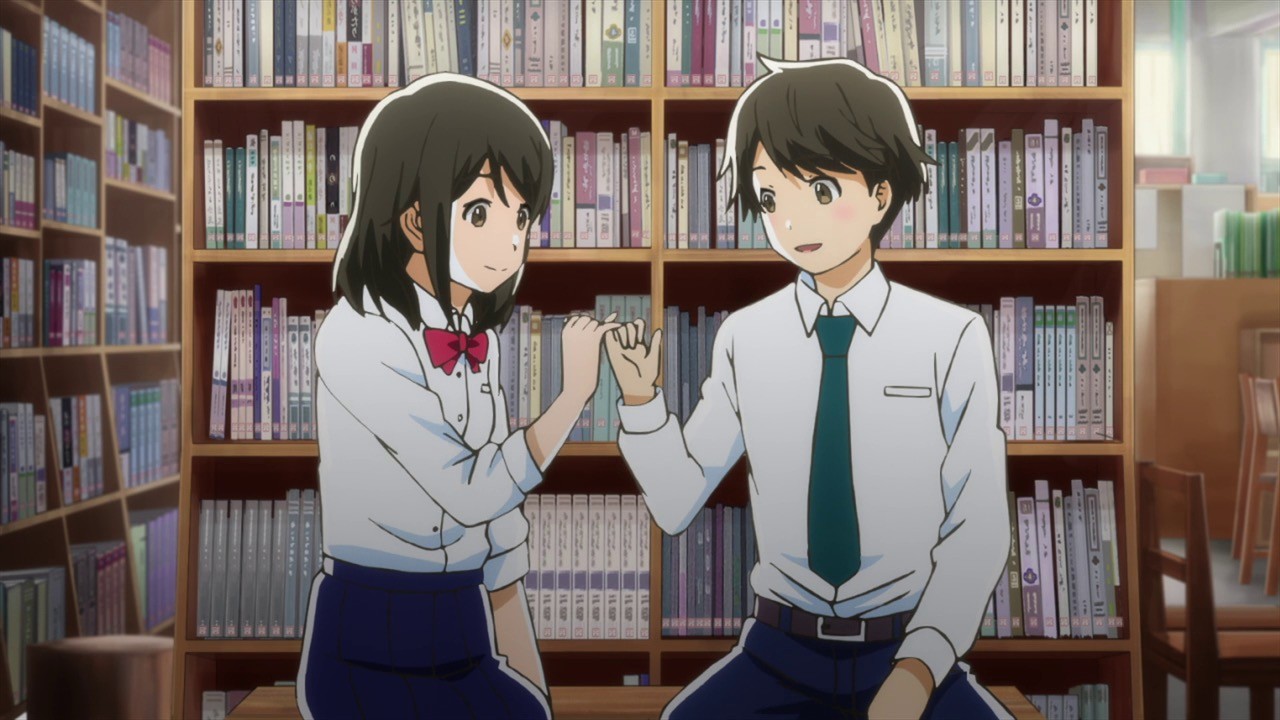 For the first time in their third year, Azumi and Mizuno became classmates for the first time. These two, alongside their other classmates, relate to their peers through their feelings. As the year progresses, the group must come to face themselves as they mature and overcome challenges.
Why It Is Worth Watching? – Romantic comedies are a dime a dozen, but truly touching and poignant romances? Now those are a treasure, and that is what endeared Tsuki ga Kirei to so many.
Tsurezure Children
Tsurezure Children depicts the many different scenarios of young love. From the relationship between the student council president and a rebel girl or a boy so cripple by his own lack of self-confidence that he can't accept a girl confessed to him. With many more tales within, you follow their triumphs and failures throughout.
Why It Is Worth Watching? – The issue with romance anime is that when you focus on one couple, there are only so many different things you can play out that actually makes sense with their personalities. However, Tsurezure Children focus on close to a dozen different couples, which is pretty miraculous since the episodes are about 15-minutes long. Yet, each couple gets what feels like just enough screen time. It is puppy love in the finest form within. While there is some drama, mostly this show excels in comedy and those precious sweet moments that we all watch romance for.
Recovery of an MMO Junkie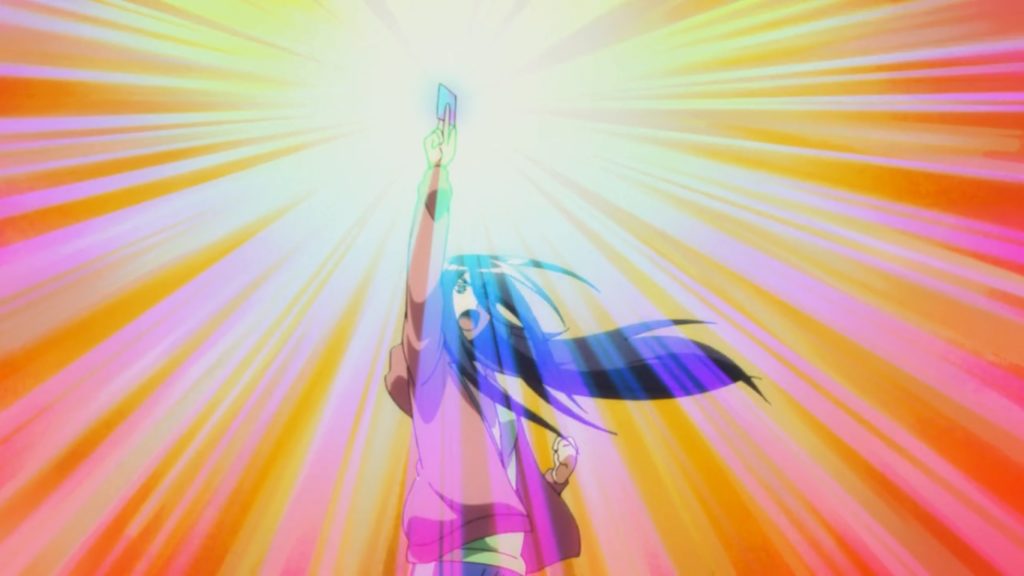 Morioka Moriko has had enough of being an overworked corporate slave, so she decided to retire herself to the NEET lifestyle. While at home, yearning for the previous connections she once made in online gaming, she starts up a new MMO. There she creates her character, the handsome Hayashi. However, in her newbie struggles she meets a Lily, another character willing to help her and they begin to grow closer to each other. At the same time, in real life, Moriko also has a shocking encounter with a handsome corporate employee.
Why It Is Worth Watching? – This series was lauded as one of the most relatable series of the year because it is pretty much about being an awkward gamer. Sometimes girls like to play boys in MMOs and vice versa, but is it so weird to get flirty while doing so? You'll find out!
Scum's Wish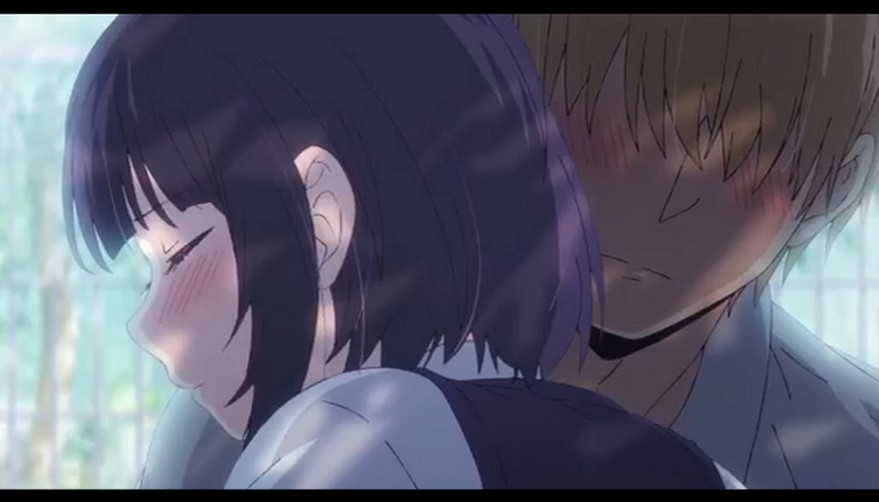 By all appearances, Hanabi Yasuraoka and Mugi Awaya look like the perfect couple. However, both of them are only together because they are both in love with someone else. Both of these other loves are unobtainable goals in the form of a childhood-friend-now-homeroom-teacher and the other an older tutor. While they each long for their respective loves, they found solace in each other's arms.
Why It Is Worth Watching? – Why watch a traditional romance anime when you could watch one about the absolutely worst people in the world?
Gamers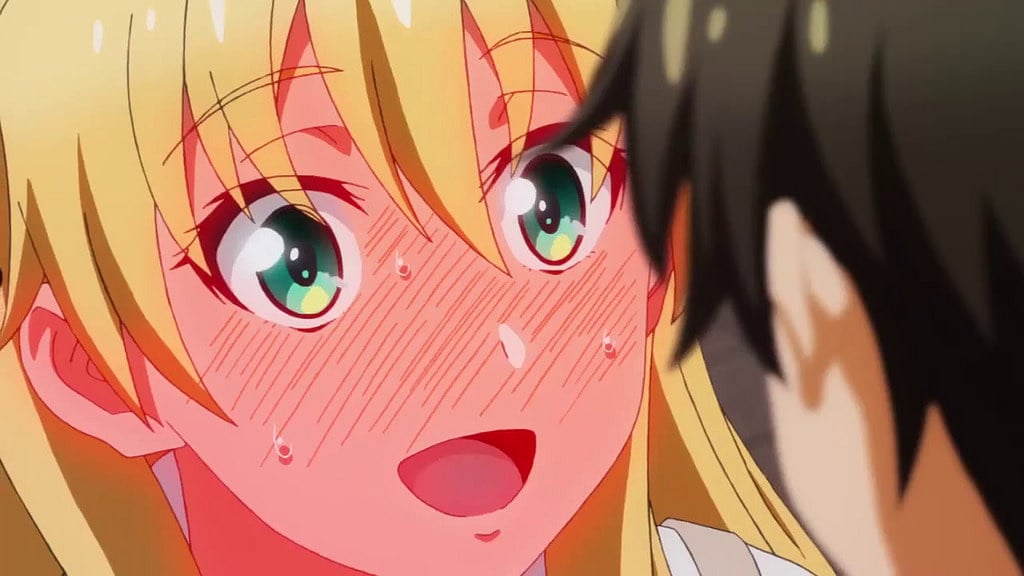 This is the tale of lonely Keita Amano who loves video games and the video game club at his school that ardently tries to recruit him. While each member of the club is distinctly different, they are all united through their love of games.
Why It Is Worth Watching? – Gamers has some great gaming references and uses relatable gaming examples for IRL problems, but mostly this show is a pretty decent romance show more than anything. Unfortunately, it was one that came in with a roar and went out with a whimper.
Eromanga Sensei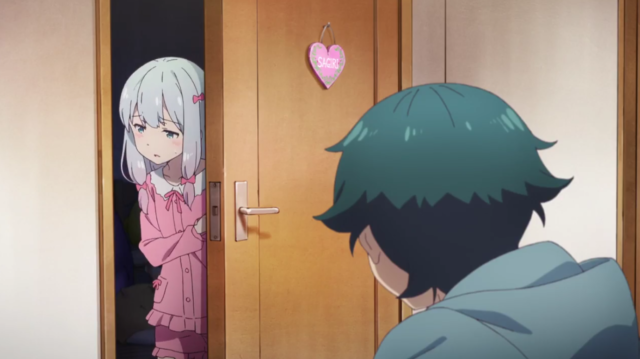 When their parents married, Masamune Izumi was thrilled to have a new adorable little sister. However, after their parents died, his little sister Sagiri became a shut-in. Now her only caretaker, Masamune supports them as a light novel author. However, one day he finds out that the mysterious illustrator Eromanga-sensei that draws the lewd covers for his light novel series is actually his reclusive sister.
Why It Is Worth Watching? – You don't need to watch this one for the plot, to be quite honest with you. You watch this one for the cute moe girls. Essentially it fills any potential Oreimo-shaped hole in your heart, but the plot of the show isn't quite as interesting. With this one, they were truly pandering to Imouto fans.
The Ancient Magus' Bride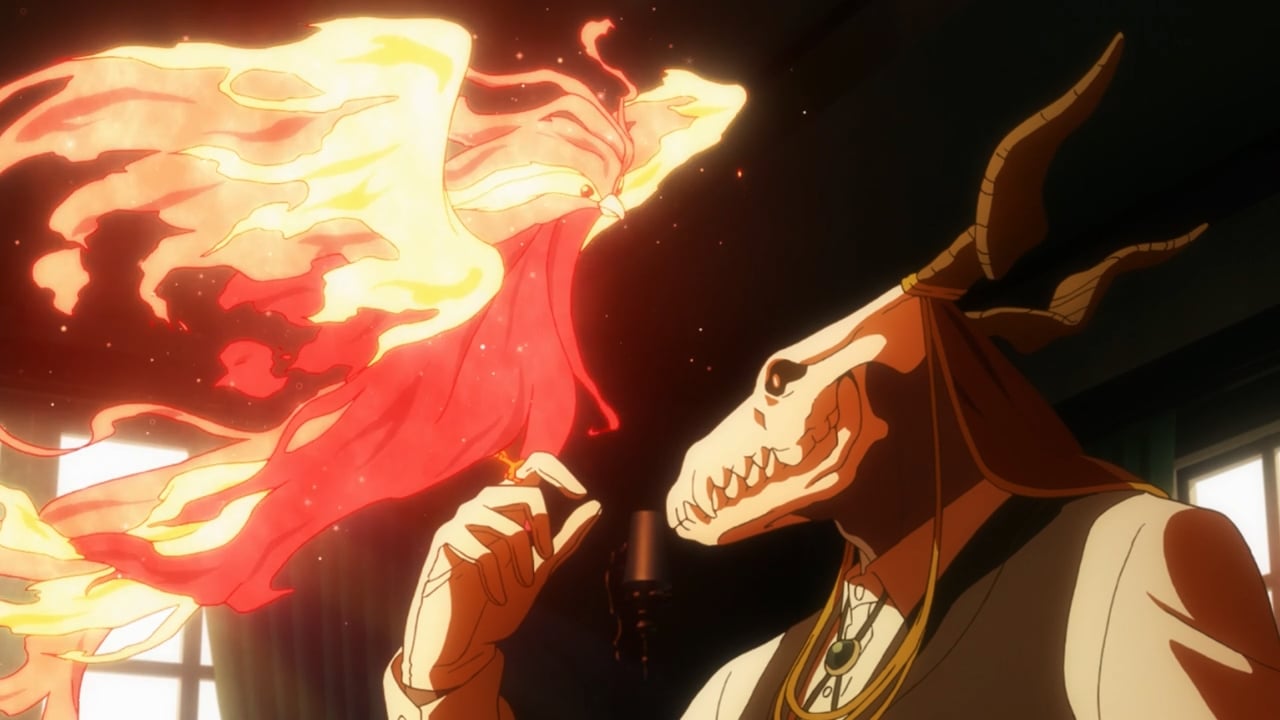 After being abandoned by her family, Chise Hatori is a 16-year-old teenager without hope. In order to not have to worry about herself, she sells herself to slavers, only to be purchased by Magus Elias Ainsworth. There she is told she will become his apprentice and, in the future, his bride. Together they work together to build a relationship and work to control her own magus powers that will eventually result in her early death.
Why It Is Worth Watching? – This series can be frustrating and confusing at times. Honestly, we have conflicting feelings about it. There is to be no disagreement that it is stunningly beautiful, and that alone works in its favor. However, it can also be super boring. Some episodes have very little happen in them, new characters come and go without a second glances, and it takes awhile for anything substantial to happen. However, once the plot does get moving, it is damn near a perfect watch.
Little Witch Academia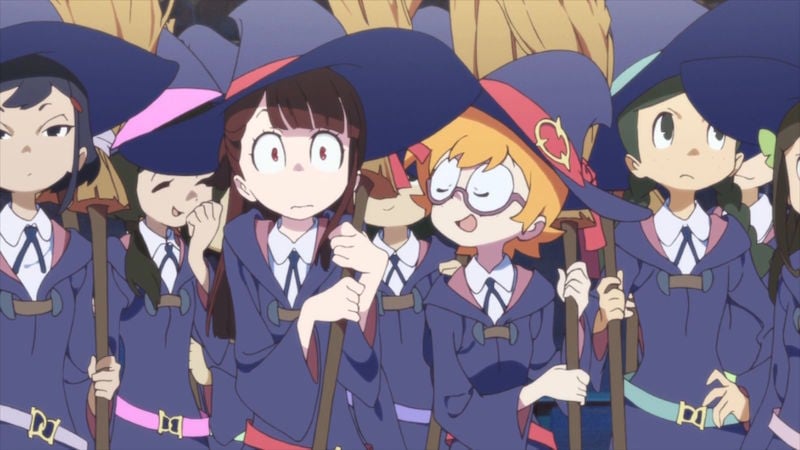 Although Atsuko is an ordinary girl, she became enamored by witches and magic by a magic show she saw as a kid hosted by a witch named Shiny Chariot. Now she has aspires to be a witch, taking the first step by joining a renowned academy for witches call Luna Nova Academy. Although she faces hardship as a first generation witch and fan of Shiny Chariot, whom many consider a fraud, she and her two friends do their best each new day.
Why It Is Worth Watching? – A full 26-episode series from Trigger is reason enough to love this series. I mean, it's kind of like animated Harry Potter (with an all-girl main trio). Still, Trigger's fantastically wild stories and wacky, fluid animation make this a wonderful show to check out.
Inuyashiki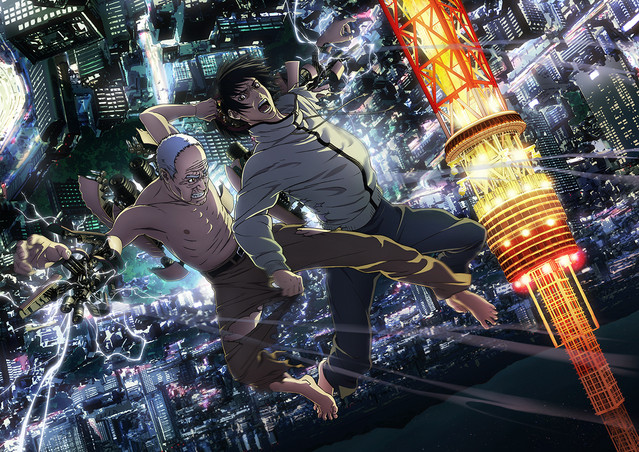 At only 58 years old, year of overwork and stress has Inuyashiki Ichirou looking like he is well into his 80's. Ignored and disrespected by his family as well as diagnosed with cancer, all seems hopeless. However, a light descends from the sky and strikes Ichirou where he stands. When he awakens, he finds he is a new man, one augmented with alien technology. However, he sees this as just the power he needs to become a hero and earn the respect of his family.
Why It Is Worth Watching? – I, personally, had high hopes for two series this year because of prior manga attachments. While King's Game ended out being kind of shit, Inuyashiki renewed my hope in that very same season. If there is one sort of series where CGI works wonderfully, it is with the works of Hiroya Oku. As the series works with a lot of complex looking alien machinery transforming the hero (and villain), CGI doesn't quite look as strange, plus it is actually done pretty well.
Well, there are our picks for the best anime of the year. What are yours?