Uncle Scrooge #28 (Preview)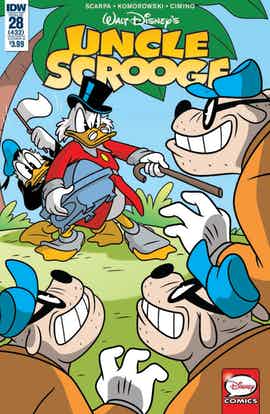 "The Bodacious Butterfly Trail," Part 2 of 2! A centuries-old bug with a built-in treasure map is leading Scrooge McDuck to fortunes untold—but now the terrible Beagle Boys might be one step ahead!
Continues this beloved series' legacy numbering at #432! Concluding the USA debut of a classic Golden Age tale by Disney legend Romano Scarpa! Variant cover by Marco Mazzarello!