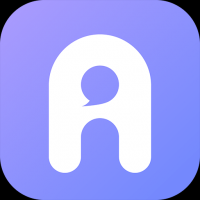 AnimeClub
This is AnimeClub official account, if you have any problem, you can post here.
Follow Club
¡Hola a todos somos OdysseyScan!
¡Estamos buscando gente que quisiera apoyarnos tanto en el Scan como en nuestro proyecto de Pagina Web!, yo financiare la página así que esto es como un "apoyo" para que proyectos siendo traducido por gente independiente y otros Scans.
Como equipo en el Scan buscamos:
(Traductor, Typper y Cleaner)
Mi Scan no es de los que piden que tengan que tener experiencia para unirse inclusive si son nuevos en esto serán bienvenidos, nosotros mismos les enseñamos en lo que quisieran apoyar, ya que también nos gusta ver gente nueva aprendiendo y mejorando con el tiempo.
En la Página Web buscamos:
Diseño Gráfico, Animación Digital y Programador (Framework "laravel", Base de datos)
No tienes que ser graduados, no podemos exigir si nos están apoyando, si tienen algún conocimiento y lo quieren ver como practicar pues muy bien, esto también será como un hobby, ya tenemos un programador trabajando en el equipo, pero hay cosas que se quieren implementar, faltan las animaciones, diseños, etc. Si están interesados con gusto serán recibidos y reconocidos que estuvieron en el trabajo de la Pagina Web, en un mural de honores en la página web. (El tiempo que se esta dando a la página es de 3 a 5 meses), así que lo estamos haciendo a paso lento, pero que quede presentable para el público.
En el Scan somos compañeros, pero nos tratamos como amigos tenemos pensado abrir secciones para todo lo que nos sea posible. (Por temas de Interno, al grupo oficial no los podremos añadir hasta que estén mínimo 2 semanas ayudando, por que siempre llega gente queriendo apoyar, pero se desaparece al día o a la semana y pues lo que queremos es gente que si apoye con gusto al grupo)
(NOSOTROS MAS QUE EXPERIENCIA, QUEREMOS GENTE CON TIEMPO, QUE ESTEN DISPUESTOS A APOYAR)
Video del Trabajo del Scan:
https://www.youtube.com/watch?v=Uf3v_pFbtC8&t=220s
Los interesados puedes escribirme al:
WhatsApp: +51 984 884 973
Correo:
[email protected]
Gracias por Leer.
Atte. Odyssey
This is AnimeClub official account, if you have any problem, you can post here.
Follow Club